As an adjunct to providing critical financial support to the projects described above, Pathways also takes American students and adults on transformative volunteer trips to work in the facilities and with the children and families they serve.  These trips not only provide essential human support to the places they travel to, but also allow the volunteers to witness the determination and resilience of the human spirit and the transformative power that comes from helping others, restoring hope.
Pathways to Children offers students LIFE CHANGING TRAVEL AND VOLUNTEER OPPORTUNITIES.  We are presently working in India, Ethiopia and Colombia. Because Pathways supports schools, orphanages and medical clinics we are able to customize a unique "hands on" volunteer experiences for your student group. With these partnerships, your students will have an opportunity to work with poverty stricken children while immersing themselves in the country's culture, history and it's people.
Learn more about our projects! 
TRIPS ARE CUSTOMIZED TO FIT YOUR GROUPS SPECIFIC INTERESTS AND ARE SCHEDULED AROUND YOUR GROUPS AVAILABILITY.
Safety is our #1 priority!
What we provide: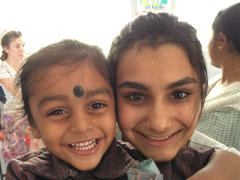 1. We educate the students on the history, culture, religion, politics and customs of the country and ares we visit through pre trip meetings and detailed travel manual.
2. Safe and clean accommodations and transportation within the country.
3. Seasoned and experienced Pathways to Children travel staff and in country guides.
4. Customized volunteer opportunities including; child care, art and music projects, teaching, mural painting and medical assistance in the schools, clinics and orphanages.
5. Private lectures by well known experts on history, religion and culture of the country.
6. Pathways registers every group with the country's US Embassy and provide a local on call physician.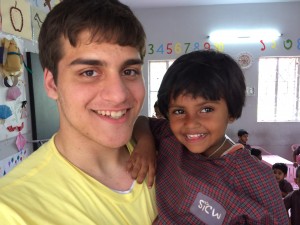 PATHWAYS IS DEDICATED TO STUDENT TRIPS BECAUSE WE FEEL THESE "LIFE CHANGING" EXPERIENCES LET STUDENTS GO BEYOND THE CLASSROOM!! THEY LEARN HOW THEY CAN HAVE A POSITIVE IMPACT ON THIS WORLD!!
Read about our student trip blog to Kolkata, India with DeLaSalle High School today!
On the Road with Jason Davis in 2011 with 12 Students from Sleepy Eye, MN as they traveled to Kolkata, India.
Trish Van Pilsum's Fox 9 Special on the DeLaSalle High School Student Volunteer Trip to Kolkata, India and one girls journey from MN to India.