Mission Statement
"Empowering children to change their world."
Pathways to Children helps and empowers children in extreme poverty through carefully selected collaborative projects focused on education, healthcare, and volunteerism.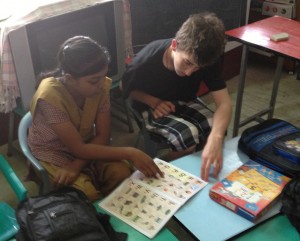 This is accomplished by:
Partnering with Non-Government Agencies (NGOs), medical institutions, corporations and schools to adopt projects that focus on childhood education and health care.

Introduction of dedicated individuals to Pathways projects and providing opportunities to volunteer "on-site" with the children.

Raising sufficient funds to allow Pathways to make meaningful contributions to the projects they support.
---
Pathway's Story
Pathways To Children was founded by Grace Strangis as a result of her 10 years experience as a pediatric nurse and then her many years of traveling the world with her Corporate Travel Agency.  She grew up with limited opportunities in a small Minnesota farming community and had no concept of the broader world needs and that so much of the world was engulfed in poverty.  After seeing the thousands of orphaned and abandoned children on the street with no school or medical care, she decided the best way she could help was to use her vast travel knowledge and travel coordination skills to bring volunteers to see, hear, touch and hold this vast segment of humanity. In making people aware of the extreme poverty of this world she felt they would want to help. She also recognized the opportunity to raise funds for the NGO's (Non Government Agencies) that are working to provide for the needs of the needs of these children and their families.  The result is that the volunteers who accompany Grace not only change the life of a child but their lives are also changed forever!  Volunteers provide not only the "human touch" but also expertise in their field.  They also are inspired and inspire others when they return to provide financial support which has enabled Pathways to Children to financially support it's projects of schools, medical facilities and orphanages.  
Pathways board is a  "hands on" board that is involved in the decision making process of both funding and management of projects.  Pathways makes sure it has sustainable projects and evaluates projects on the basis of measurable benchmarks.
---